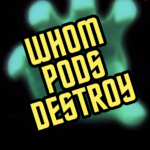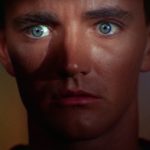 Terry, Graham and Derek are delighted to be back with another edition of Whom Pods Destroy.
The first season episode, Charlie X, is the topic of our discussion. A classic an controversial story about teenage angst writ large. The show raises questions about attitudes towards women and adolescence and illustrates the rise of the teen in contemporary society.
Apologies for some of the clipping in this episode.
Listen to the podcast via the player above or subscribe via Apple Podcasts at:
https://itunes.apple.com/gb/podcast/whom-pods-destroy/id1162286063
For non iTunes podcatchers the feed is:
http://www.whompodsdestroy.com/feed/podcast
Contact the team via Twitter at:
Alternatively by e-mail at:
garth@whompodsdestroy.com